Whether you're trying to tame crazy hair, block the sun or keep the rain out of your face, these are the best running hats that I've found. Like all gear, some things are personal, but I'll try to provide details to help you see which one is best for you.
It's fair to say that since 2001, I've had the chance to slap a lot of different styles on this head and there are many hats that were quickly donated.
In fact, one of the most popular styles the trucker hat, I've found only certain ones to actually be great for running because many hold in too much heat.
Best Running Hats
Let's break this down in to categories shall we….yes, we shall. Beyond simply taming our hair or blocking the sun, maybe you want a hat that provides a little more reflection or perhaps one with a hidden pocket?!
Best Running Hats for Summer
In my summer running tips, I often mention not wearing a full hat unless you can dunk it in water. That's because we want to allow as much heat as possible to escape from our head and thus the running visor!
Kea Peak
This new brand labels themselves as the top knot trucker visor! Allowing your head to breathe, your hair to go up and you to support a great small business.
Women's Nike Tailwind Cap
A great summer option for those who prefer the full hat! I like the Nike hats because they fit so snuggly on my head with the very lightweight fabric quickly wicking away sweat. I would say this is not for runners with a big head.
Janji ReRun
Heading out to discover your shorts have no pockets is a conundrum…unless your hat has a hidden pocket like this one! An easy spot to toss a car key, hotel key or credit card. This brand is one that gives back and uses recycled materials, so you can feel extra good about your purchase.
Salomon Reflective Hat
Early mornings to beat the summer heat means we might be clocking miles in the dark and this is one easy way to ensure you're seen without needing to don a neon outfit.
Best Running Hats for Trails
Some days it feels like trail running is an entirely different world of running and one of the things I've noticed both a different style and a need for more protection being out there longer.
Brooks Sherpa Hat
This one has a slightly longer bill which is great for that sun protection and it's well loved for the DriFit fabric which will help to keep your head cool as you work hard.
Oiselle Runner Trucker Hat
This beautiful mountain scene hat will have you feeling right at home on the trails. I like that my Oiselle hat as the open mesh back making it more breathable. And the toggle for me is easier to get a good fit than many of the metal closures.
Trailheads Race Day Performance Hat
Another great option to allow the heat to escape and keep your flyaways in check, plus it comes in a wide variety of colors in case you do want to get your neon on! It also comes with their trail tested guarantee, so that means it's been tested by plenty of fellow runners.
Best Winter Running Hats
Trailhead Fleece Ponytail Hat ($36)
Helllllloooo perfect winter running item.
Covering the head, with an optional ear flap, but still a spot for our ponytail to hang out! There's not back snap, it fits more like a beanie, which is perfect for keeping in that warmth.
Most trail runners I know aren't put off by the weather, which just means we need the right gear to keep on enjoying what we do! And Trailhead is a brand with a great guarantee and return policy, so you know it's an item to last.
Cold Weather Beanies
Ladies I'm also excited to say that now most of the running versions come with a spot for our ponytails to stick out…I don't know why but this is every bit as thrilling as thumbholes!
Running Hats for Big Heads
Admittedly in our house I'm often trying to find kids sizes to fit David's head, but have many friends on the opposite end! But I think we also need to figure out if you actually have a big head! Many folks in the 22-23 inch range think they're head is big, but that's actually pretty darn normal.
For reference, mine is just over 21 inches and I have to tighten all the above hats WAYYYYY down to get them snug enough that I don't worry about a breeze picking the hat up off my head.
SOOOO you may not need any kind of special hat at all, if you wrap a tape measure around and find you're under say 24 inches looking for a women's cap.
Salomon XA Cap
This hat allows you to buy in different sizes, up to a L-XL, which means no one size fits all issues! It's also going to be a light and perfect summer running hat.
Mountain Hardware Type 2 Dome
This winter fleece lined beanie also comes in multiple sizes and the brand is often touted by fellow big head hat wearers as one that works for them.
Looking for more reviews to find the best things for your run?
Checkout our full page of my must have running gear reviews and guides to save you time searching and money! I share what's worked for me and fellow runners, along with what wasn't worth the price tag.
A few common requests:
Other ways to connect with Amanda
Instagram Daily Fun: RunToTheFinish
Facebook Community Chatter: RunToTheFinish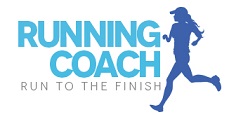 Sign Up to Receive a Weekly Newsletter with Top Running Tips and Laughs