When it comes to running hydration there are plenty of options for carrying water, including my personal favorite the running hydration pack. Below is a detailed breakdown of different tested vests and the pro/cons of each from price point to hydration bladders.
If you think you can skimp on hydration during your runs, eventually it will catch up to you.
I speak from unfortunate experience many years ago that taught me there's really no reason not to pull on my pack.
It's no surprise that even the simplicity of water has become an area of confusion for many runners as studies change each week:
drink before thirst…no, no this could lead to overhydration (hyponatremia),
drink your body weight x's 123
drink less,
drink more,
throw your hands up and wave 'em around…
What's a runner to do?
Learn to trust your body and of course test all advice before race day.
Best Hydration Packs & Ultimate Guide to Running Hydration
On training runs for long distances, learning that you MUST carry water usually happens after a few whoops sessions like I had. You are smarter and thus ready to avoid it with the right running hydration vest or handheld.
How to Carry Water While Running?
One of the biggest frustrations for many runners is finding the right method to carry water.
For some reason, road runners seem resistant to wear hydration packs, but I'll tell you once I started wearing one I haven't looked back.
I reached out on Facebook to get your feedback and the options were pretty varied with no particular consensus other than different strokes for different folks.
One of the benefits to carrying your own water is being able to sip it rather than feeling rushed to slug it down or not having it when you want it. Guzzling your water can lead to stomach cramps.
Here are the pro's and con's of some different sizes and methods of carrying water:
Hydration pack — hands free, easy to sip anytime, can be hot and more clean up time, my favorites are researched and more details provided below
Handheld small Nathan Speed Shot – light, fits to palm, 12 oz and pocket, but can change your arm swing
Handheld that forms to hand from Amphipod — keeps water cold, plenty of fluids, 16 oz, same arm swing issue
Running Belts– extra storage, good volume, I like water in one and electrolytes in the other. Since many large marathons are banning hydration packs, these are a great option.
Stash water/water fountains – nothing to carry, but pre-planning required
Beer hat — sometimes you just need to party (kidding…but send me a photo)
You may notice many of the things I link to are on REI, that's because I often find them on sale there or know that by becoming a member you earn CASH BACK…and let's be honest, there's always new gear we want.
Best Running Hydration Packs
Over the years I've been lucky to test out a variety of running hydration vests. Some I have truly hated, others had the comfortable fit that made me realize it was a piece of gear I couldn't do without.
Suddenly, thanks to a zippered pocket I could carry my iPhone for photos (oh and safety), along with water, some tissues, energy bites for running fuel, car keys, sunglasses, safety alarm, you know…all kinds of stuff.
It doesn't change my stride or bounce around.
It has my long runs so much easier.
What's the best running hydration pack?
The best pack is going to be one that fits snug to your body so that it doesn't bounce around, isn't larger than you need for most runs and provides you with the pockets for quick access to things.
I like a front pocket to put in a running flask with electrolytes (you can put them in a hydration bladder, but that's more cleaning)
I like a pack that's not huge (in terms of storage) because I don't usually need more than a liter of water or so.
I must have a pack that can be adjusted to fit tight to the body to prevent chafing.
Adjustable straps so that it goes with me from summer to extra layers in the winter.
Here's a quick table overview and then more details on each pack below.
Cambelbak Circuit Hydration Vest


Ultimate Direction Ultra Vesta


Tons of pockets and storage


No bladder, flasks with straw


XS available, designed for women


Under $150 when on sale (linked to best price)


Under $150 when on sale (linked to best price)

This is actually the vest that I used for a good 4-5 years. I like that the pockets are in front so I can easily grab my phone and am not carrying more water than needed.
It tightens to fit close to my body. In fact, I don't feel it moving and don't hear water sloshing around, which oddly bothers me.
The back is a breathable mesh, though don't let that fool you…you're still going to sweat.
This is my new favorite, having finally switched from the Camelbak.
Here's why:
I like that with two flasks I can carry water and an electrolyte
I don't have to clean out a bladder, but can 100% put one in for longer trail days
It has an easy to reach phone pocket up front
Plenty of pack in the back for when I over dress or want to carry trekking poles
It's slim and works as a race vest
I used this for our entire Moab trail adventure vacation and that sealed the deal, I'll continue to use it. I also went with a small women's size, which felt like a secure fit that doesn't bounce around.
Bustier ladies, I don't know that the straps on this would work well.
I've also run with this pack and again it has tons of pockets. But I didn't like that I needed to buy the bladder separately.
However, it's a favorite among many of my runner friends who want to be able to take off jackets or gear as weather changes.
It has more room in the pack to carry things, which makes it ideal for more trail running days where you need extra fuel and the weather is often changing on you.
There are a few varieties here and I tested out one of their packs during my training at 12,000 feet in Wyoming and so I can say for sure it stayed put!
I've also heard from shorter runners that they felt this was super comfortable on their torso. And while I am a tall runner, have a very short torso and would 100% agree that where some packs feel like they are hitting my shorts and thus rubbing, I never had that issue with Salmon.
This one also had great pocket access in front, which some smaller packs don't. I would also say this is an outstanding choice for just about anyone. And while it used to be on the higher end of price now they are also right in line with everyone else.
HOT TIP – if you don't need a full bladder or it's super hot this Salomon Agile is super cool.
One of the few vests that goes down to a XXS, which is super important to ensure that you're getting a good snug fit. In addition, we don't want these bouncing around on us. Another one with easy front pockets and also 2 straps for best fit.
Do you need a hydration running pack?
No. I spent decades not running with one. However, now I can't imagine running without it.
As noted we know holding something in your hand can alter your arm swing which is a big problem for running form. And I also like having quick access to water, my phone and a just in case bar when I'm doing 2 hour runs.
Everything you need to know about hydrating during your #race and find the best running hydration pack from @runtothefinish
Click To Tweet
Do marathon runners wear hydration packs?
Sometimes. As much as I love having my hydration pack in training, I actually love to shed it on race day and feel lighter.
What I will then do is carry a bottle with my electrolytes for the first half. In fact, I have some leggings with pockets where I can shove that bottle. Then toss it at an aid station and switch to water.
There is NO RULE prohibiting you from wearing one. So if it's a hot race, if you have a super sensitive stomach and know what works for you, then wear it!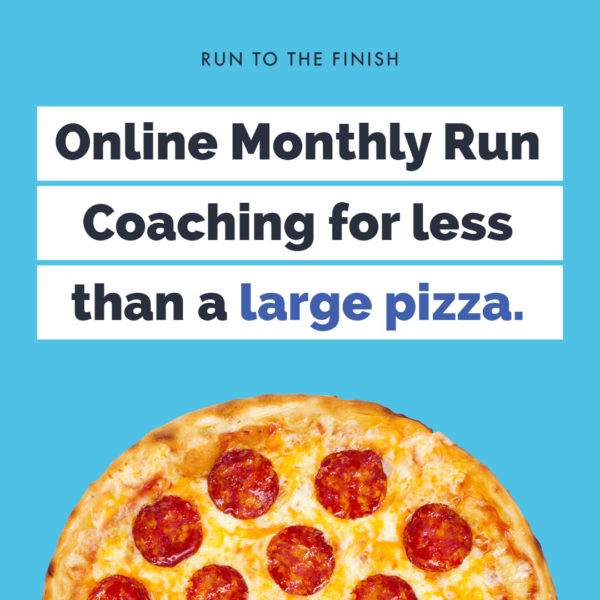 Marathon Hydration Tips
You've read all about how dehydration impacts performance, so let's instead talk about what to drink, when and the best options for carrying water on your training runs or race day.
As a long time runner, I have learned how to follow the cues of my body.
I don't need to drink a great deal while running and when I did test out "the rules" it usually resulted in feeling bloated and nauseous. So not exactly conducive to a great run. Following are what I've found to help me and also the runners I have coached over the years.
WHEN TO DRINK WATER WHILE RUNNING
One of the major complaints for runners is that feeling of slosh while running.
Some of this is due to waiting too long to drink and then guzzling, some of it is due to trying to follow running hydration guidelines that are causing us to take in more than needed.
Here are a few strategies to figure out your needs:
Ensure 30-45 minutes pre-run you've had at least 8oz
Start carrying water on every run (then you won't forget on long runs)
Try sipping it every mile
Still feeling thirsty? Try sipping every couple minutes
Still thirsty? Check your pre-hydration again
If you don't like the taste of flavored water, you can also take something like Salt Stick tablets before. And also during the run to help balance out sweat loss as well.
How to drink from cups on race day?
Slow down to grab the cup, squish together so you've created a peak on one end making it like a funnel to pour down your throat.
Again sip if needed rather than feeling you must chug it all.
Some people prefer to walk through each aid station to ensure they get in water. I hate to lose momentum so I practice the sip or carry my own water. Do what works for you.
Post run, again it's time to sip not guzzle which usually leads to an unhappy stomach. In fact, all the blood is currently diverted from your digestion. So you want to ease in both water and food. For instance, one great way to do this is with a recovery smoothie which can contain a lot of hydrating foods along with water.
Is it possible to run a full marathon without drinking any water fluids during the run?
Yes.
Should you is a different question. But the answer I hope you know is no, it's not ideal. In fact, you are sacrificing recovery by letting your body get into such a depleted state. And if you're running in the heat, then you could be creating a major health issue.
So instead of trying to push yourself to some outside limit, SIP a little consistently.
What to drink during the marathon?
Do you need a sports drink? No. Skip the artificial chemicals (nothing in nature is neon).
Do you need electrolytes, probably (depends on the distance). Learn more about electrolytes and how they impact your running.
If you answer is yes to any of these, adding some electrolytes to your water can help:
Are you a heavy sweater?
Is it a longer run than normal?
Have you been feeling fatigued on recent runs?
Do you have muscle cramps during or post run?
Personally I like to carry water on short runs and on of these great powder electrolytes or coconut water for longer runs. The slightly sweet taste also helps your brain believe it's getting fuel and can reduce gels needed.
Not sure I agree, but I like the enthusiasm.
If you're going to drink what's on the course then know this:
Gulping a sports drink could lead to stomach pains
Large intake of carbohydrates like gels and sports drinks while running cause runners trots
Try alternating grabbing the sports drink and water from aid stations
What do you carry for hydration?
How much do you drink on the run?
Other ways to connect with Amanda
Instagram Daily Fun: RunToTheFinish
Facebook Community Chatter: RunToTheFinish
Sign Up to Receive a Weekly Newsletter with Top Running Tips