Trying to figure out how to carry a phone while running shouldn't be so difficult. But if you've ever heard me talk about running form, you know I don't love runners holding it in their hand.
When you're holding it without any kind of strap, you have a tendency to begin swinging your arm across your body which leads to tweaking your hips and creating all kinds of pain in your knees and ankles.
Thus it's time to explore the wide world of options for a running phone holder.
There are some great options that I don't use and other bad options that I've tried and then what really matters, the thing that helps you!
Running Phone Holder Ideas
You know I'm always going to give you my honest feedback, so you'll see that I have tested the majority of these myself and found these are all GREAT options. But you have to decide which feature matters to you…
Definitely take in to consideration what size you phone is (hello Max phones I'm looking at you), as well as how often you need to access your phone while running.
Koala Clip
This one was recommended to me by SO MANY runners that I had to give it a try. The tool is fantastic because it simply clips on to the back of your sports bra and away you go. Checkout FueledbyLolz full review if this sounds right for you..
If you like that, I say go one step farther and just get one of these crazy cute sports bras with a pocket built in to the back! Of course with the clip you can move it from sports bra to sports bra as needed.
It's not the best option for me because I need to take photos during my run (hazards of this job) and I tend to flip through podcasts when running for 3 hours. So it's great if you don't need to access your phone.
Years ago this was my go to. I wore it for multiple races and on longer runs around Miami.
I like that the wide band easily fits the iPhone and there's still plenty of room to easily pop in a key, credit card and gels. It doesn't have a zipper, but have no fear things will NOT be falling out of this. I like this much better than the smaller SpiBelt you often see because you can balance the weight around you.
The main reason I stopped using it was my lack of hips. Yup true. The longer I ran, the more the belt seemed to move it's way up to around my waist and I just didn't love that feeling. I will vouch for it not bouncing though!
Hydration Pack
99% of the time this is how you'll see me carrying my phone. I figure if I'm going to bring water anyways, why not just slap on my pack and drop in my phone.
Some folks dislike this because the pack adds weight and of course is warmer on the back in summer months. I feel like it just makes me feel more streamlined come race day!!
✅Here's the hydration pack that I use most often because the phone is easily accessible and it's not too large.
Capris with Phone Pocket
I recently did a round up of all the running leggings with phone pocket that I've tested (including shorts and capris too). Come race day or on short runs this is my 100% go to. Nothing additional on my body, just sliding my phone along side me leg and out the door I go.
Super nice when I'm doing travel running!
A few years ago I was sent a couple models of this to try out and again it became another great travel and race day option. You can shove a key and credit cards inside, but not much more.
There are multiple sizes and styles to ensure that it fits you and whatever phone you might have. Or if you'd like for it be part of your reflective gear and save another piece of gear that's an option too.
Tops with Phone Pocket
In the winter it's often easier for me to find great running jackets with a phone pocket, but there are indeed shirts for other temperatures that will work.
All right there you have my top ideas for a running phone holder. If you have one that must be included, drop a note so everyone else can test it out too!
Looking for more reviews to find the best things for you run?
Checkout our full page of my must have running gear reviews and guides to save you time searching and money! I share what's worked for me and fellow runners, along with what wasn't worth the price tag.
A few common requests:
Other ways to connect with Amanda
Instagram Daily Fun: RunToTheFinish
Facebook Community Chatter: RunToTheFinish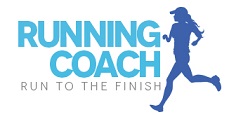 Sign Up to Receive a Weekly Newsletter with Top Running Tips and Laughs